This page depicts photographs of CX19 models in various guises and in various parts of the world. We wish to thank those who provided these photos and for their help in compiling the captions. Also thanks to the www.busaustralia.com website for additional info.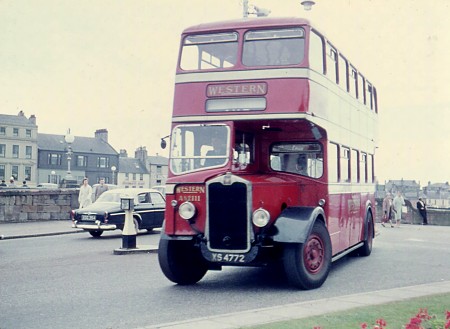 XS 4772, Western SMT AN2111 pictured in Ayr, 6th June 1961. New to Youngs Bus
Service of Paisley in 1938 with an English Electric H30/26R body and Gardner
engine. Acquired by Western in 1951 along with Young's business and
rebodied by Eastern Coach Works as L27/26R in 1953. (pic: Iain MacGregor)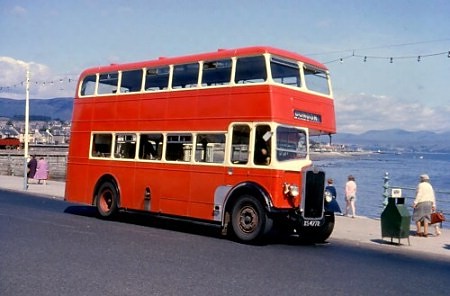 XS 4772 was sold to Dunoon Motor Services in 1962 and served there for one summer. It is seen here at the Dunoon Pier terminal on 26th July 1962.
(pic: Iain MacGregor)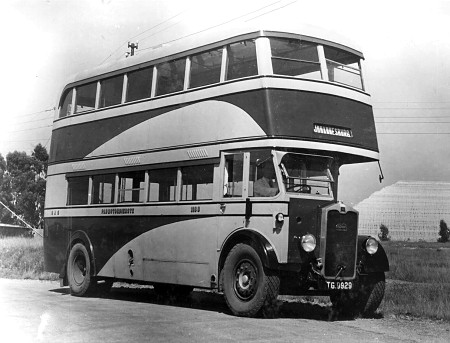 TG.9929, an 8 feet wide Sp.CX19W with Metro-Cammell body, new to
South African Railways in 1939. (pic: Allan Condie collection)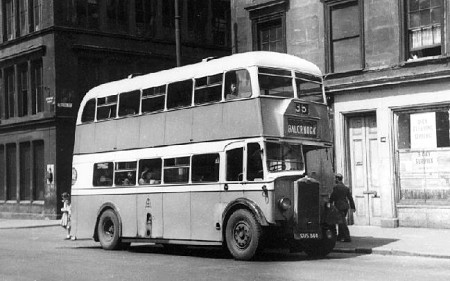 CUS 844, a CX19 with Pickering body new in 1939 and numbered 679 in
the Glasgow Corporation fleet. One of this batch had a 4 cylinder Albion engine.
(Source of photo not known)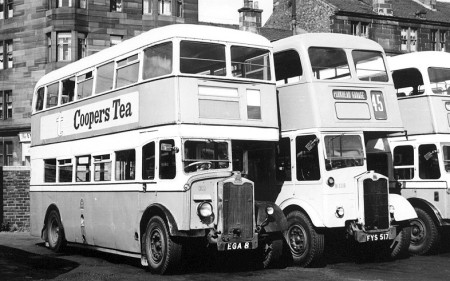 Seen at Parkhead Garage, Glasgow in 1960 nearing its last days of service is
EGA 8, numbered B2, making it the second postwar Albion delivered to Glasgow
Corporation in 1947. It sits beside one of the last Albions, a Weymann
bodied CX37 of 1953. (Source of photo not known)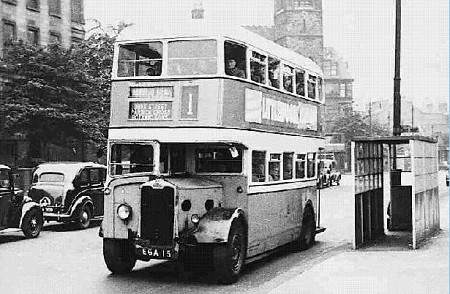 Another from the same Roberts bodied batch as EGA 8 above. The picture
was taken in Queen Margaret Drive, Glasgow outside the Botanic Gardens.
You can just make out a No 1, 10 or 30 Standard tram in Great Western
Road to the left of the bus shelter. The taxis are Austin FX3s and the
picture, which is of unknown origin, was probably taken in the mid 1950s.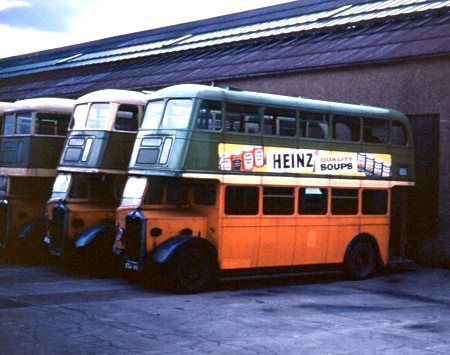 Glasgow Corporation B43 (EGA 49) with Metro Cammell body in the withdrawn
line at Knightswood on 3 January 1961. B43 was the only CX19 in the
Glasgow fleet to receive this new style of livery. (pic: Iain MacGregor)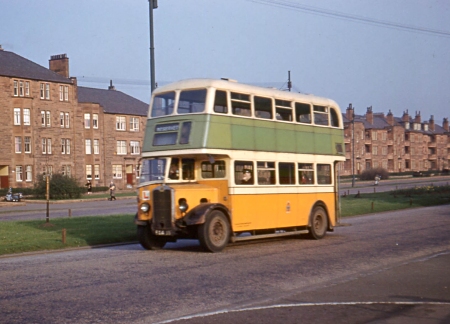 B27 (EGA 33), another from the same batch, passes Knightswood Garage,
Glasgow on driver training duties on 16 March 1961. (pic: Iain MacGregor)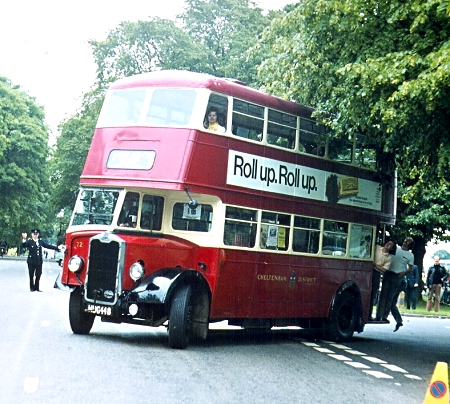 The only UK registered CX19 to survive is HDG 448, a former Cheltenham and District bus and amongst one of the last CX19s to be built. It entered service in 1949 with a similar Metro Cammell body to the Glasgow batch shown above.
It is seen leaving the Stray in Harrogate at the end of an early
HCVC Trans-Pennine Rally. (Ian Maclean)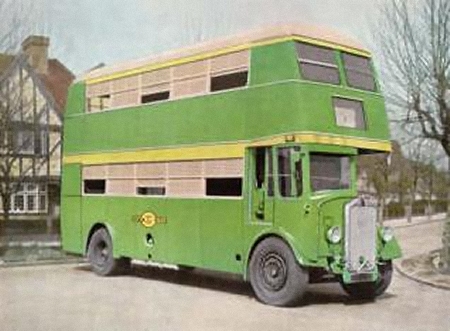 One of 30 CX19s for the Hyderabad State Railway of India with 56-seater all-metal Park Royal bodies. The first of the batch was completed at the Park Royal
works, but all the others were despatched in sections and reassembled by the Hyderabad Allwyn Metal Works Limited, Deccan. In place of glass the half-lift windows were fitted with metal jalousies, which were said to allow ample
ventilation while providing shade against the Indian sun. This picture comes
from a contemporary Park Royal brochure and the bus looks like the first
of the batch judging by the typically English backdrop.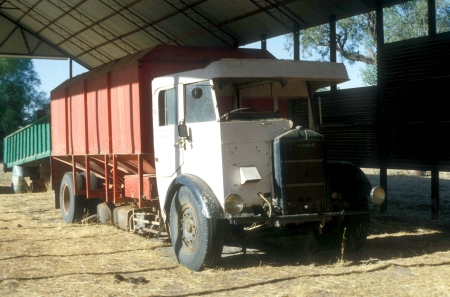 Amazingly, the oldest surviving CX19 is in fact the only one which is still working, albeit as a truck. It is the chassis and cab of a 1938 CX19GW, originally 1552 in
the Sydney fleet. It is still running as a bulk wheat carrier after 43 years in the western New South Wales town of Narromine. The bus body is still on the farm propped up between two trees - see below! (pic: Dave Wilson)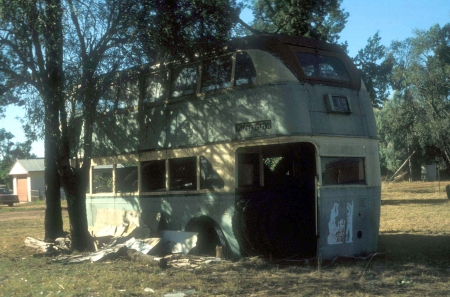 This is the former body of the CX19 in the photo above. It lies in the shade of
these trees on the farm in Narromine, New South Wales. (pic: Dave Wilson)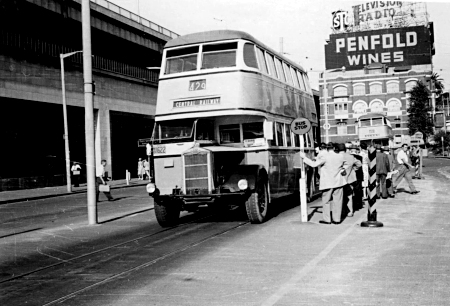 At Circular Quay (Sydney City) is pre-war CX19GW 1622 with body built by Waddingtons shortly after the trams finished in December 1958 .
(pic: Vic Solomons)
Manly Depot, Sydney in 1952 showing stacks of CX19s. The only identifiable bus
is 1913 which has the rising sun radiator and no Venturer badge, while the bus
on the left appears to have a Venturer badge and Albion Oil Engine badge!
Manly depot closed in late 1952 and was replaced by the extensive all Albion d/d (100+ postwar, 16 prewar) Brookvale depot. (pic: Dave Wilson collection)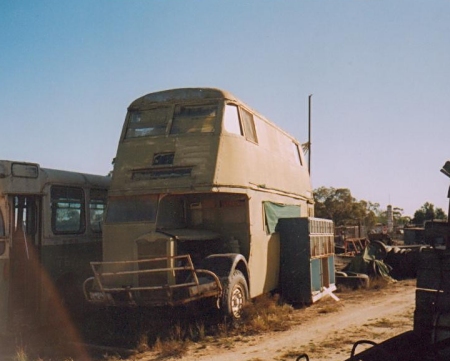 Ex-DGT 1871 in a junk yard in Mildura, Victoria, Australia where Clyde
bodied 1922 also resides. 1922 only recently turned up after 37 years!
(pic: Dave Wilson)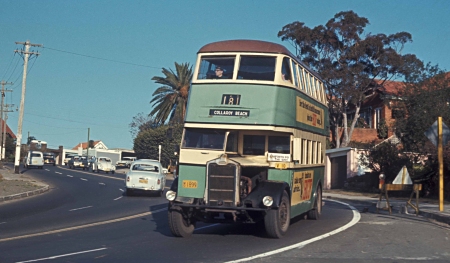 Descending Spit Hill in Spit Road, Mosman, Sydney on 27 July 1968 is DGT 1899, now undergoing major restoration in the ownership of Robert Hood of Goulburn,
New South Wales. (pic: John Ward.)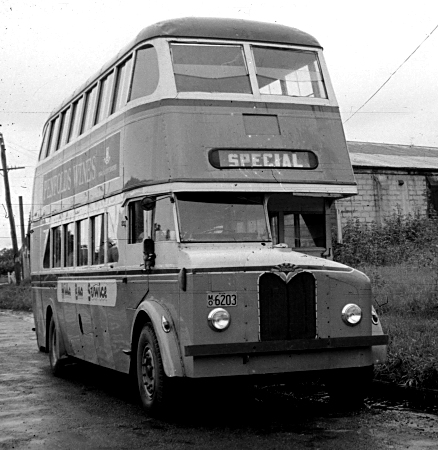 In July 1960, ex DGT CX19 no. 1617 of 1939 vintage was sold to Hills Bus
Service of Wollongong, 100km south of Sydney. Hills rebuilt the front with the enclosed radiator layout shown here. It lasted until 1972. (pic: John Ward.)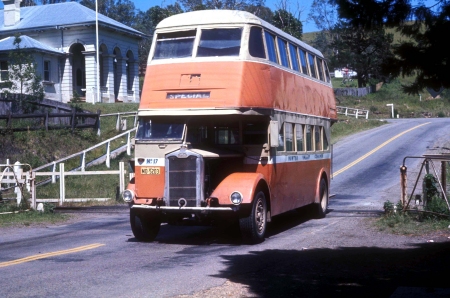 Hunter Valley Coaches ran this former Sydney CX19 for 4 years after its DGT disposal in 1969. It is seen here negotiating a level crossing in Paterson,
New South Wales. (pic: John Ward.)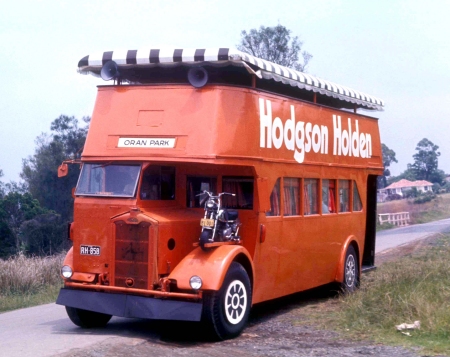 Ron Hodgson Motors of Smithfield acquired this Sydney CX19 in 1971 and
converted it to an open topper. Having passed through several hands it is
believed to survive today. (pic: John Ward.)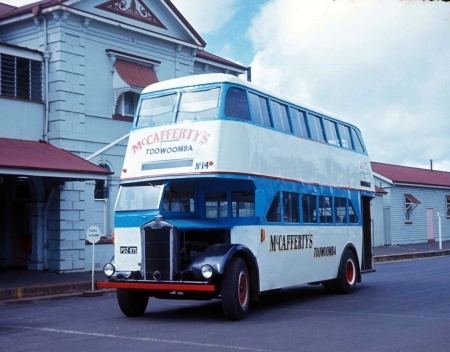 2021 was sold to McCaffertys of Toowoomba, Queensland in 1968 before
being noted as a caravan in New South Wales two decades later.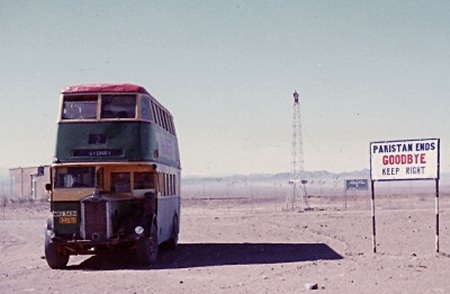 Ex- Sydney 2004 was bought by Andy Stewart of Adelaide in 1969 and used for overland trips between Australia and the UK. This shot was taken at the desert border between Eastern Iran and Baluchistan (Pakistan) in November 1969 on its way from London to Sydney. The trips were billed as the 'World's longest bus route'. Later the Australian leg was dropped and the bus operated between the UK and India only, making 16 return trips in all over a number of years. By the mid-1970's the political situation made it too difficult to carry on, so the service was terminated and the bus donated to a museum. It still survives today. (pic: Andy Stewart)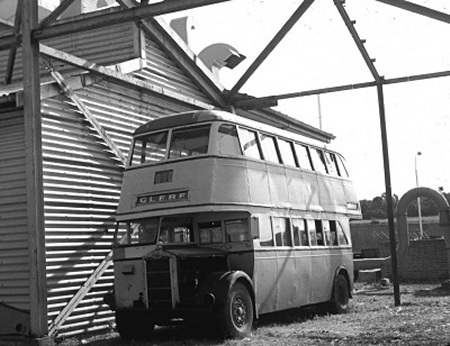 There were 17 prewar CX19s in the DRTT (Sydney) fleet, of which 13 had Gardner 6LW engines and 4 had Albion EN242 motors. Here is 1614 (Albion engine) awaiting diposal at Sydney's Chullora Bus Workshops in February 1963. It is believed to be Sydney's last prewar bus to run in regular passenger service and its longevity may have been due to the fact that it was regarded as the one of the best CX19s in the fleet and apparently sought after by drivers. Not only did it outlast contemporary Leylands and AECs, it also outlasted the more numerous prewar CX19s with
Gardner engines. (pic: John Ward.)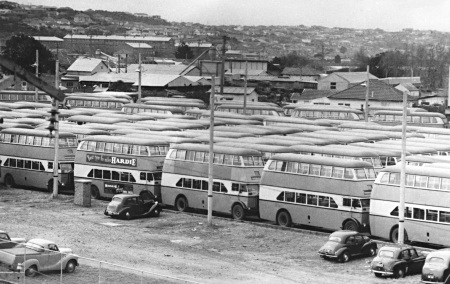 Brookvale Depot, Sydney during a strike in 1957. There were 159 Venturers
based at this all-Albion depot at this time. This amazing photograph must
surely capture the largest number of Albions ever assembled in one place, even
allowing for the unlikely possibilty of the odd Leyland or AEC interloper!
(pic: NSW Dept. of Government Transport.)